cPanel SEO Addon Just Released
Friday, June 17, 2022
The cPanel SEO Addon now available in our store!
cPanel SEO was designed to provide immediate value for your website, from an initial site audit through recommendations to improve your search engine results. 
You don't have to be an SEO expert to improve your business's Google rankings. cPanel SEO will identify the best keywords for your business while also keeping an eye on the performance of your competitors. 

A 53M+ keyword database for research and inspiration
Receive, manage, and solve tasks to improve your website
Monitor your rankings and those of your competitors
Check the technical foundation of your website
Improve your rankings with data-driven content optimization
Analyse competitors, compare performance and improve your SEO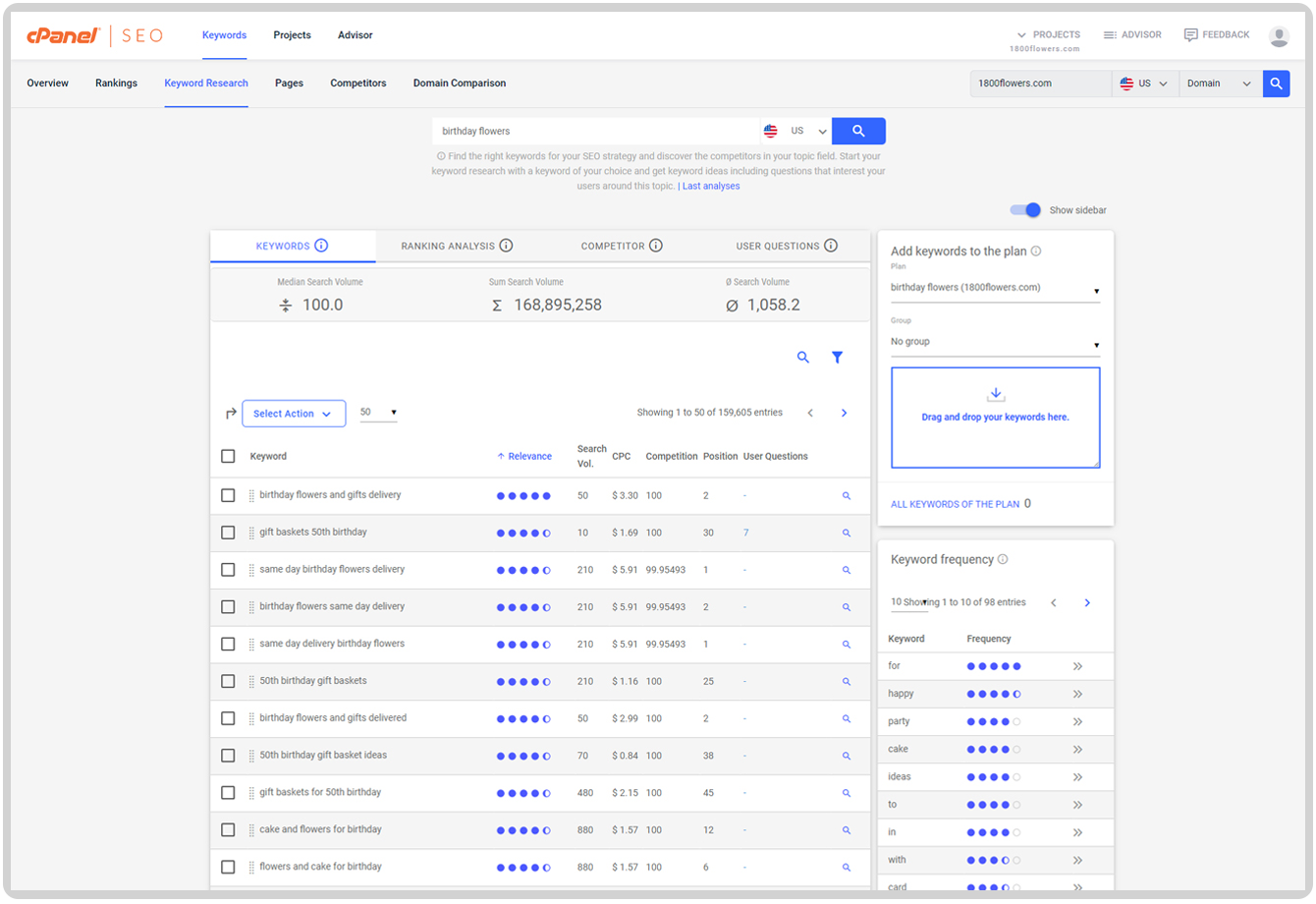 Find out more information here - https://webdesignhosting.co.za/clients/store/cpanelseo
« Back